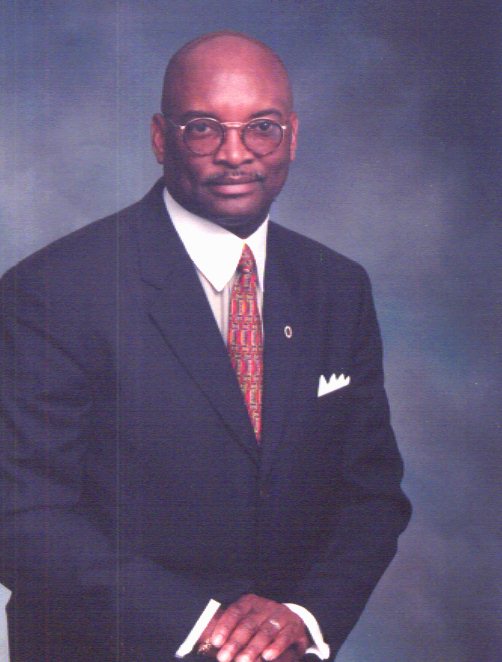 In one of the last sermons preached by Dr. Martin Luther King, Jr., he asked his congregation to think of excellence as an important goal. Greater than this he said," I want you to be first in love. I want you to be first in moral excellence. I want you to be first in generosity. If you want to be important, wonderful. If you want to be great, wonderful. But recognize that he who is greatest among you shall be your servant."

Dr. George E. Battle, Jr., must have heard these words in his heart long before they were said by the great drum-major for freedom. In his journey for excellence he earned a doctorate of Ministry from Howard University, a Master of Divinity, with highest honors, from Hood Theological Seminary, and a Bachelor of Arts in Sociology from Livingstone College to prepare himself for his vocation as an advocator for human excellence.

The loving husband and father of two children, like Dr. King, is first in his love for his Savior and his family. He is first in his love of his Church and life mission to love and to serve humankind. His love of Livingstone College and Hood Theological Seminary makes him first in his love for his alma mater and the seminary where his transformation into the ministry took hold. He is first in his love for children and for the long term pursuit of education.

Guided by the light of God, Dr. Battle's steps are positioned firmly upon Christian principles. These principals have given him the moral and spiritual integrity to set himself apart, as God ordained him, for service and suffering. He has displayed his generosity by giving over his life to work and to lead the African Methodist Episcopal Zion Church. He also dedicated his life to building up educational opportunity and access. In 1978, he was elected to the Charlotte-Mecklenburg School Board where 1990 he served as chairman. At his alma mater he established the first endowed scholarship over $100,000 and personally generated more than a half-million dollars in corporate support for Livingstone College where he serves as a Trustee.

Never one to seek fame, his acts of service speak volumes of his public acclaim. In addition to this pastoral care, Dr. Battle was a chairman of the Charlotte-Mecklenburg Urban League, Co-Founder and organizer of the Biddleville Housing Corporation and founder of the Gethsemane Enrichment Program. North Carolina Governor Jim Hunt appointed him to the North Carolina Community College Board in July, 1993.

For these works of servant-hood and that of his corporate service, Dr. George E. Battle is celebrated by organizations around the country.